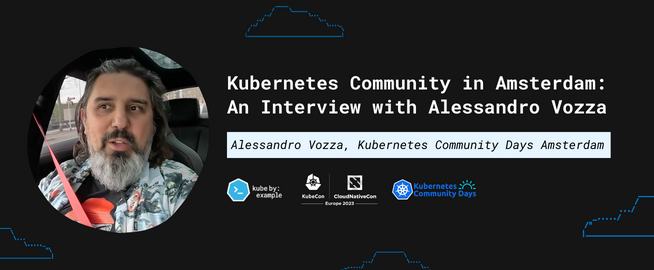 KBE Insider recently had the opportunity to interview Alessandro Vozza, Developer Relations at solo.io, Founder at Kubernetes Community Days Amsterdam, and CNCF Ambassador.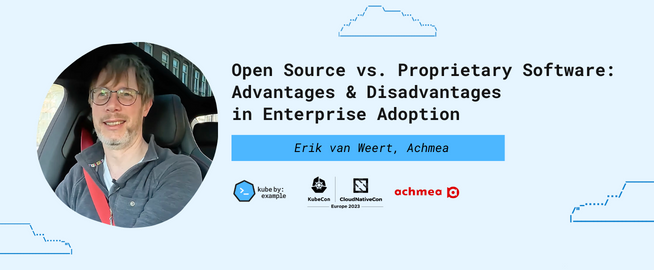 In this article, Erik van Weert, Solution Architect of OpenShift at Achmea, one of the largest insurance companies in the Netherlands, recently shared his perspectives on open source and proprietar
Episode 20
For this episode, we have a panel with John Matthews, Software Engineering Manager & Senior Principal Software Engineer at Red Hat, and Ramon Roman Nissen, Product Manager at Red Hat as well as Savitha Raghunathan, Senior Software Engineer at Red Hat joining us for KBE Insider. They're all involved in the CNCF sandbox project, Konveyor. They'll share the latest news on how the Konveyor project helps accelerate application modernization to Kubernetes and how you can get involved in the open-source project!
Episode 19
We have Dejan Bosanac, Senior Software Engineer at Red Hat, joining us for KBE Insider. Dejan is involved in various open-source communities, including his involvement with the Kubernetes IoT Edge Working Group. Let's dive into Edge computing and get Dejan's perspective on how Kubernetes and the Cloud Native ecosystem play a crucial role in the evolution of Edge computing. Tune in and learn more about Edge computing and how to get started in contributing to open-source projects!
Have more questions? Join our KBE community forum sponsored by Red Hat Learning and get your questions answered in real time or start a discussion with hundreds of learning community members. Engage with the KBE community and meet fellow KBE members, contributors, and subject matter experts.